Introducing the first, completely self-contained protection system for the drivers of winch grooming machines. 
No driver input required ! 
If an incident occurs, an alert is sent to the resort radio-communication network through a voice message with GPS location.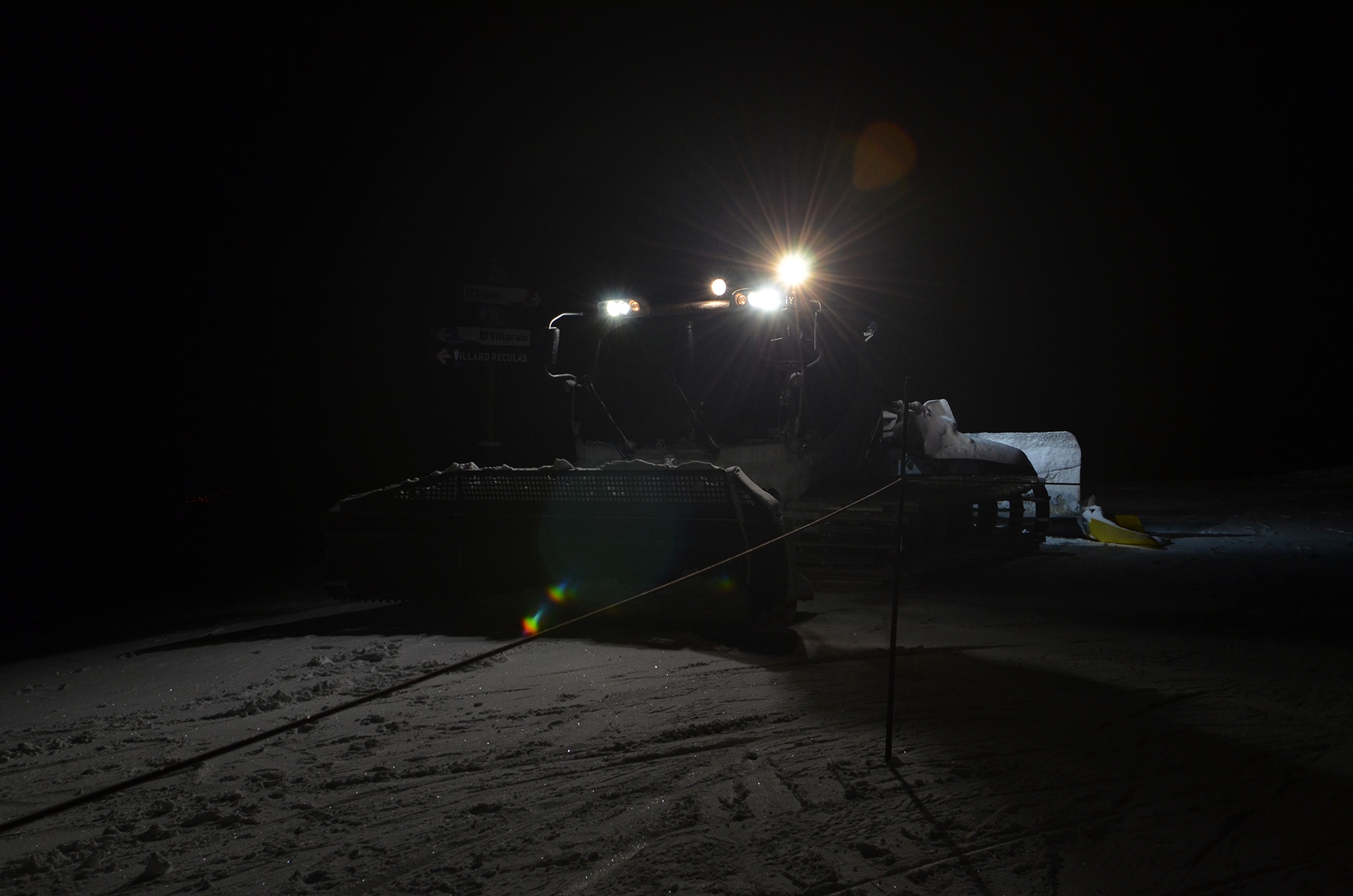 SOS K130 snow groomer in distress at Les Marmottes anchor point
1
From the information on the machine, the P.T.I.C.T infers that the driver has climbed out of the snow groomer to attach or detach the winch cable.
2
The P.T.I.C.T then shifts to monitoring mode and the driver has a pre-set time depending on the anchor point or by default 3 minutes to carry out his action.
3
A voice message announces that the driver has left the groomer, the aim of this message is to inform the driver that his departure from the vehicle has been taken into account.
Driver out, anchor point Les Marmottes
4
If the driver has not returned to his groomer at the end of the time allotted then the P.T.I.C.T shifts to pre-alert mode, the P.T.I.C.T emergency rotating light is activated to signal to the driver that the allotted time has run out. This time delay can be pre-set. By default it is set at 3 minutes.
5
Following this pre-alert and if no action is detected by the P.T.I.C.T, an alert is then sent to the resort radio network to warn the other drivers, in particular, who will be able to quickly respond to the announced location.
SOS K130 snow groomer in distress at Les Marmottes anchor point
An alert is also sent by SMS to warn other people who might benefit from this information.
Name of contact, P.T.I.C.T project manager or snow grooming manager (email & telephone).
Resort opening and closing dates.
Snow grooming operation, time and number of stations.
Number of snow groomers, with breakdown of the brands and year the machine was put into service.
Name given to the snow groomer (e.g.: K130).
GPS point (CSV file) of the anchors, with the name of the anchor points (e.g.: Les Marmottes).
Name of the radio supplier (email & telephone).
Type of radio installed in the snow groomers.
Radio coverage (state the areas not covered).
GSM coverage of the resort, best established operator ?
Provide 7 telephone numbers (maximum) for emergency SMS messages.
If the GPS points of the anchors have not been determined, EMD Ingénierie can provide this service.
« EMD Ingénierie, ENGINEERING TO PROTECT LONE WORKERS »
DO YOU HAVE A QUESTION ? FEEL FREE TO CONTACT US